The Project

20th September 2016
After the IM16 Informatics Showcase video promotional material was launched, Huddersfield University's Computer and Engineering department wanted another showreel to advertise their games design courses to students looking to enrol. To strengthen the project they had designed a logo, brand, theme and various print material which the showreel was to adopt. The brand in question used an eye catching design with sharp diagonal shapes and bold, striking colours.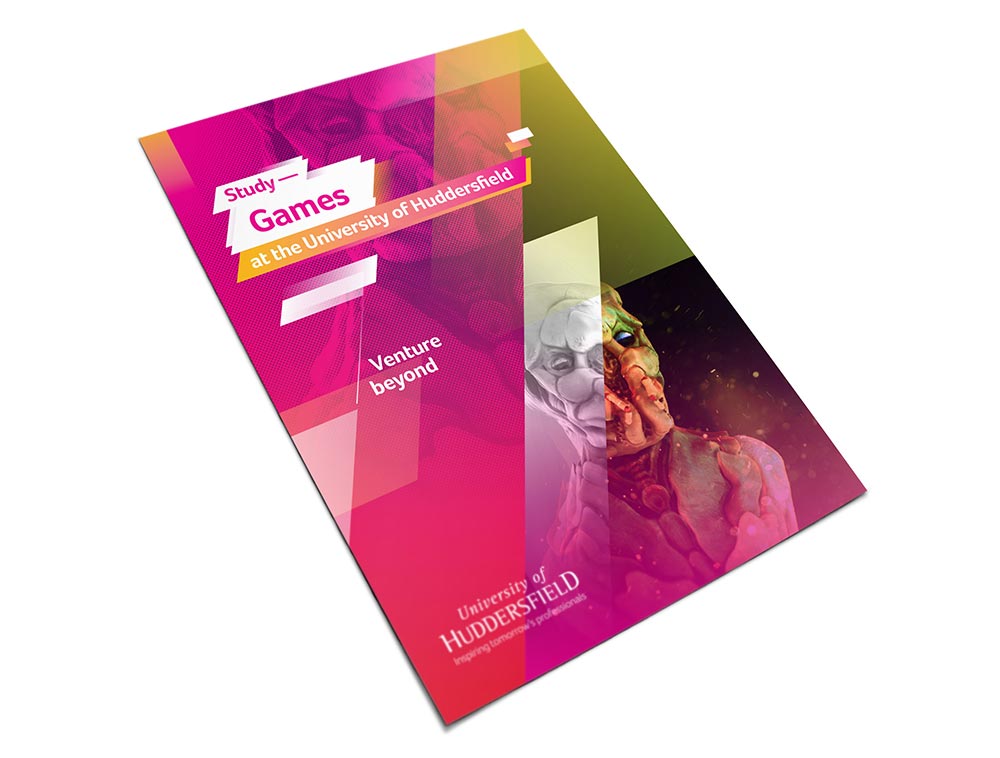 In terms of animation the final product had a fast paced, modern style to appeal to the younger audience as well as emphasise how the games course covers current ideas and emerging technology in the games industry, however it also pays homage to retro video games with the glitch and pixelation effects. These effects are heavily implied at the beginning on the "Games" logo as well as the captions which appear throughout the video. The bold colours and diagonal shapes used in the brand are replicated in the outro and with the 'swipe' effect which appears throughout.
The project also involved working with a composer to get an audio track which worked with the graphic and animation style. The sound was suitably fast paced and energetic with an electronic style which also integrated fitting sound effects.